Maintenance
To prevent from breakdown and prolong system's lifetime...
We offer variety of maintenance services. We believe that doing a regular maintenance will benefit users of opto-mechanical and digital systems by preventing breakdowns and prolonging system's lifetime. We have more than 20 staffs for maintenance work and they are available 364 days. Telephone and e-mails are first tools to communicate with clients and we work on a problem you have. We offer wide variety of support from providing consumables, preventive maintenance, on-call repairs, upgrades and overhauls, etc. We can offer a maintenance contract upon request.
Please contact us for further assistance. We also offer consultation for your long-term needs. We can work with you to efficiently strategize an operational plan and re-calculate running cost, etc. We offer service through agents/representative of your countries/region if available.
Customer Support Division
TECHNO SERVICE
TEL: +81-42-362-5867
FAX: +81-42-362-4376
E-Mail: goto-techno@goto.co.jp

Training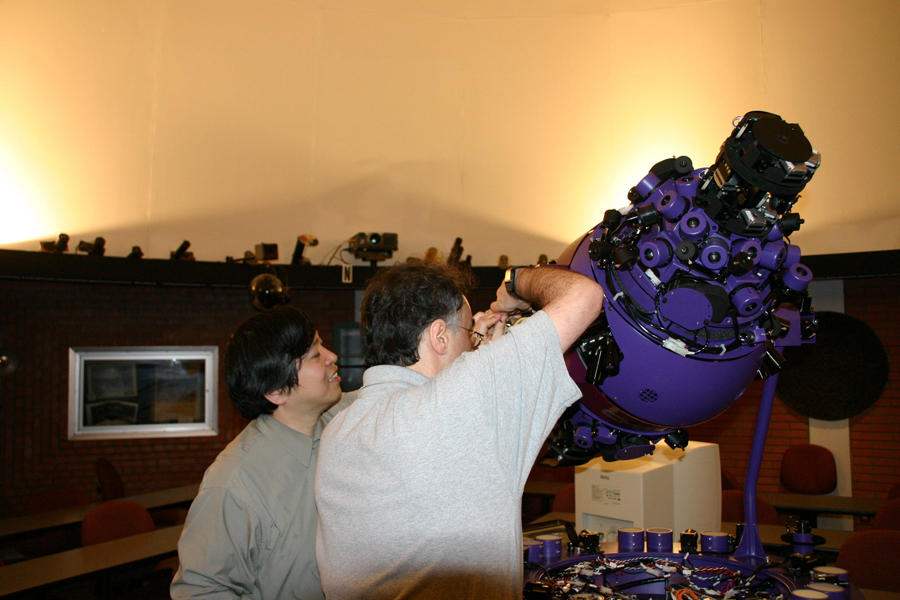 We have received a series of manufacture-authorized training from video projector manufactures. Also, we train our local agents to do similar performance. We can coordinate providing a training session to users as well. This is how we do to keep planetariums up and running.
Consultation of the long-term maintenance
We offer consultation on a long-term maintenance schedule. We can for example offer a partial overhaul to split financial burdens or go for a major overhaul, etc. Our approach is to stand by customers and create a case-by-case scenario based on the customer situation to prevent breakdowns and prolong system's lifetime.