May 02, 2022 / News
NEW! Mie Prefecture children's center "Mie-Kodomonoshiro" renewed with 100 million CHIRON III stars
Mie Prefecture children's center "Mie-Kodomonoshiro" had opened as the largest planetarium dome theater in Mie Pref., Japan in 1989. They chose an opto-mechanical planetarium projector which has 15,000 stars. Now, more than 30 years later, they have chosen CHIRON III planetarium projector which has 100 million stars. They added VIRTUARIUM II, our fulldome digital projection system in 2009 and this time CHIRON III 4K Hybrid Planetarium System was installed.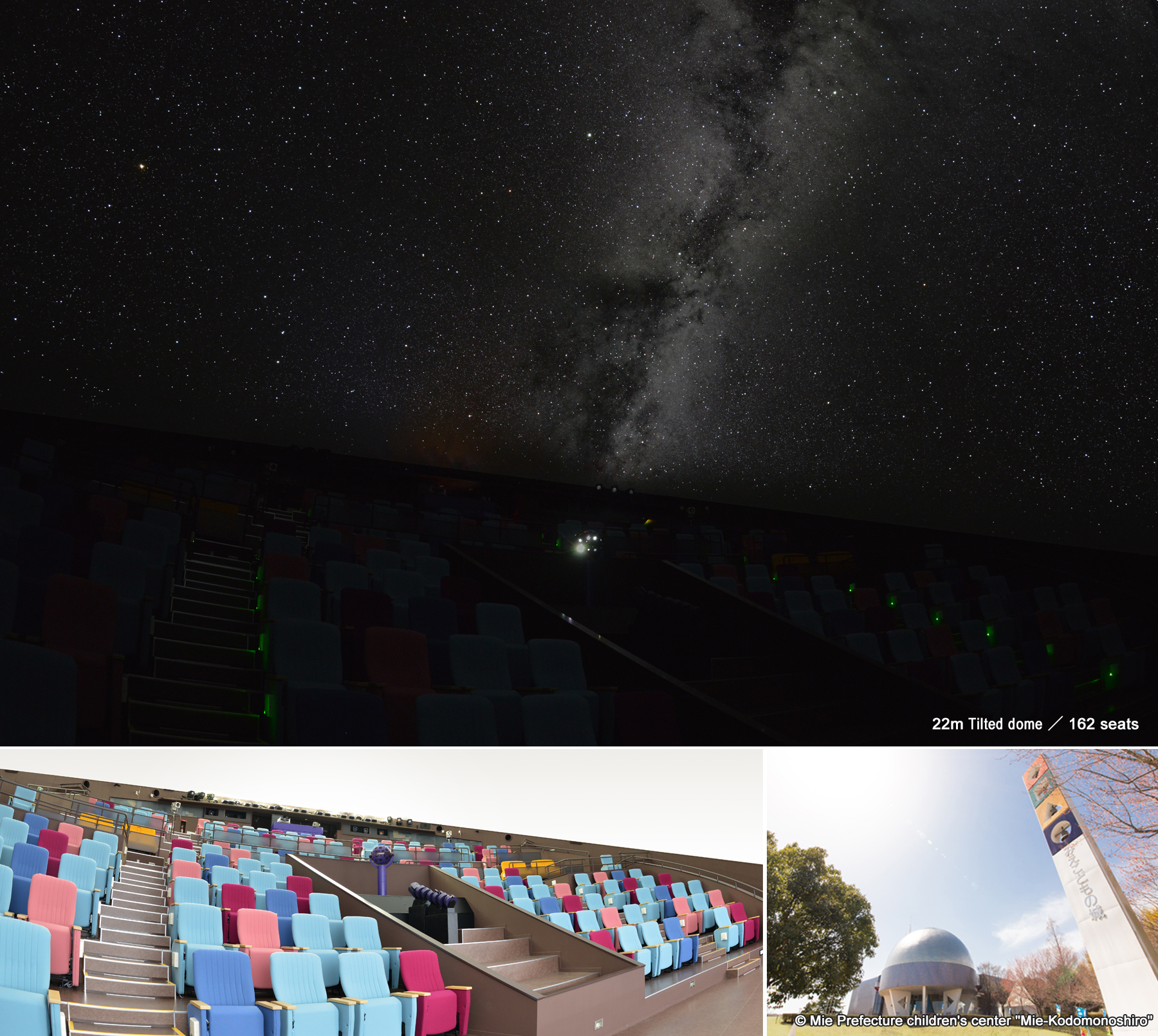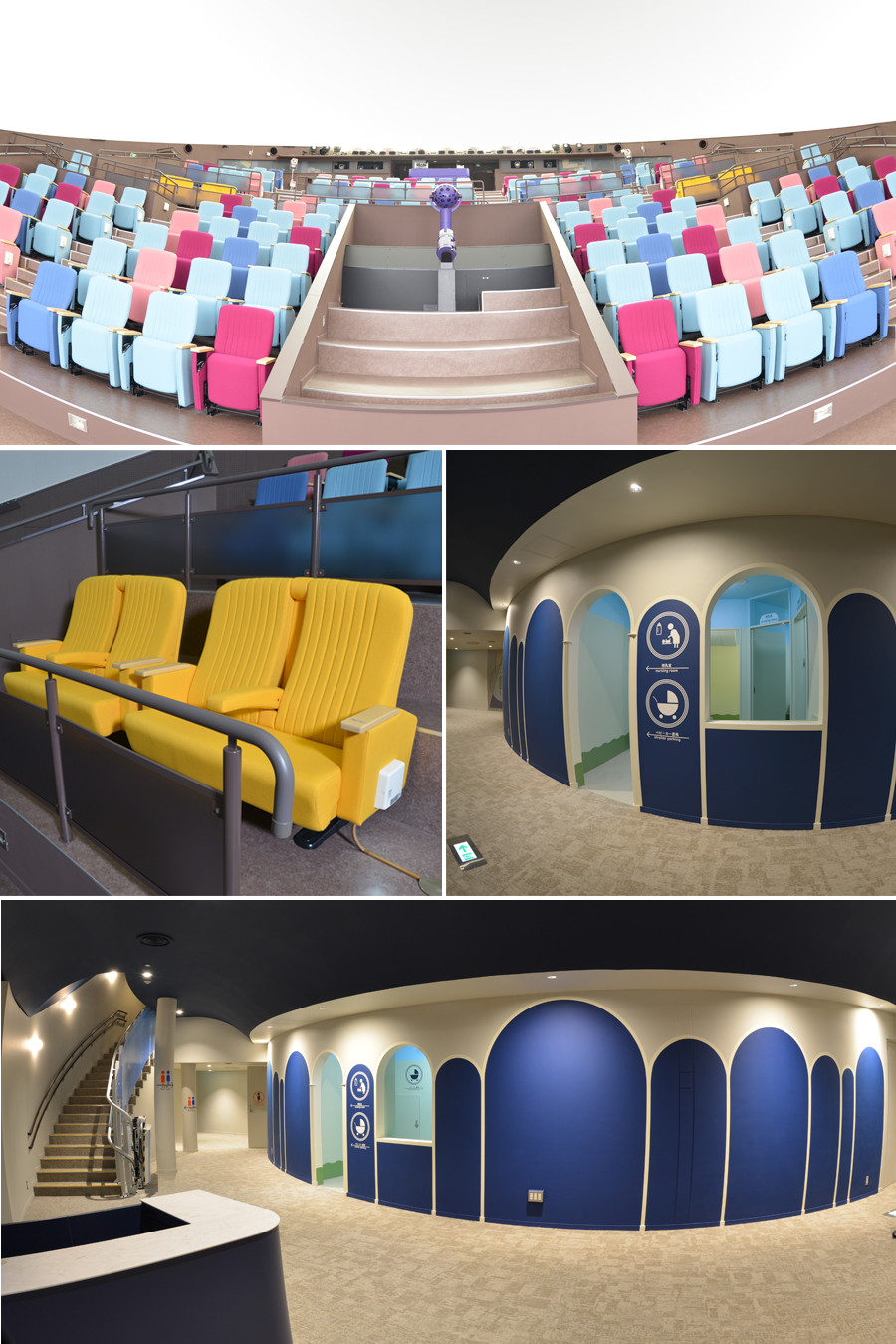 In addition to the hybrid planetarium, they have carried out the following renewals to create a comfortable space for visitors.
In order to renew the old chairs, anti-virus processed chairs are installed. Also colorful chairs were chosen to please the children.
A parent-child seats have been added so that parents can sit with small children together.
In the foyer, which is the waiting space for the planetarium, a wheelchair lift, a nursing room, and a stroller storage area have been newly installed, which is unique to Mie Prefecture children's center "Mie-Kodomonoshiro".
For more detailes;
CHIRON III