What sorts of places use planetariums?
Traditionally planetariums were constructed primarily to promote astronomy education for the students and residents of a region. The modern HYBRID planetarium, being a multi-media theater, now offers insights into many fields from art and history to geology and biology. With the introduction of digital fulldome video, and the ability to synchronize it with opto-mechanical projectors and to control it easily, the entertainment capabilities of the theater have been greatly enhanced and have joined the education activities in many domes. For this reason, planetariums can now be found not only in schools and museums, but also in department stores, shopping centers, theme parks, airports, hotels, and totally new types of venues.
A planetarium for School Education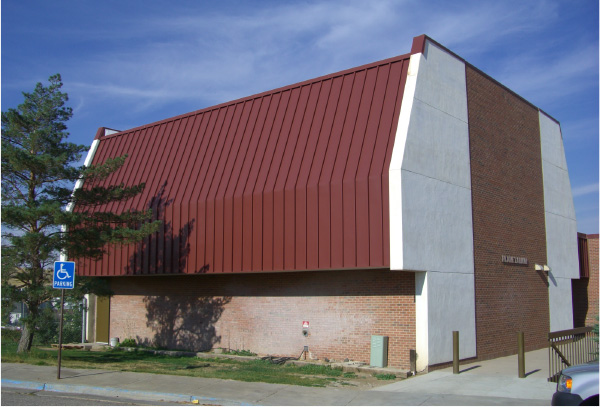 Science & Astronomy
Of all the subjects taught at school, astronomy may be the most difficult to understand without three-dimensional visual aides. A planetarium provides the most effective means of explaining the dynamic Universe by providing immersive experiences which are impossible with only a textbook or blackboard.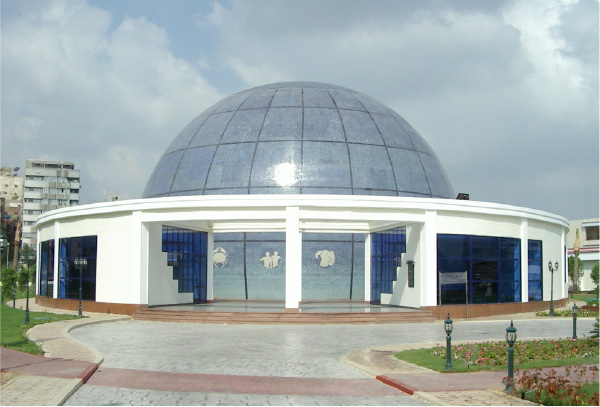 Navigation
In merchant marine schools, naval, and air force academies, planetarium work teaches essential celestial navigation skills much faster and more comprehensively than any other method.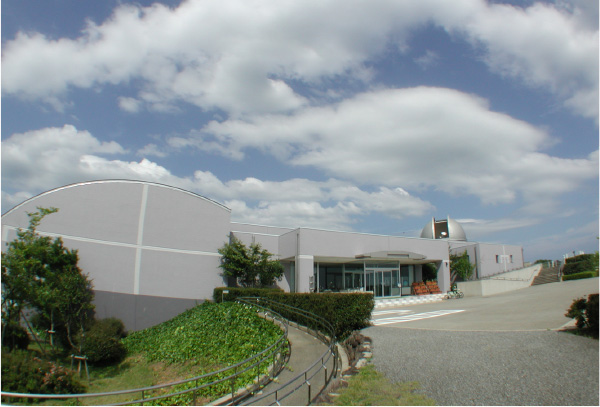 Natural Science
Planetariums installed at natural science camps and parks provide even urban youth with a deeper knowledge about the universe and the environment.
A planetarium for Both Education and General Public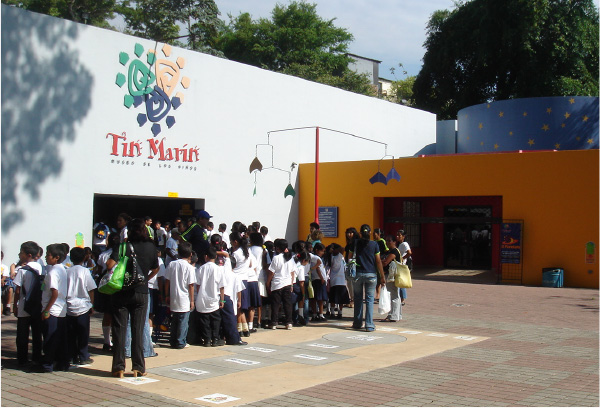 Children's Centers
These are places for pre-school, elementary, and junior high school students to play while learning. Making science enjoyable keeps young minds asking "why?" and thereby encourages a child's natural desire to learn. The planetarium usually acts as the focus of the building. In some cases, a telescope is an integral part of the astronomy exhibits.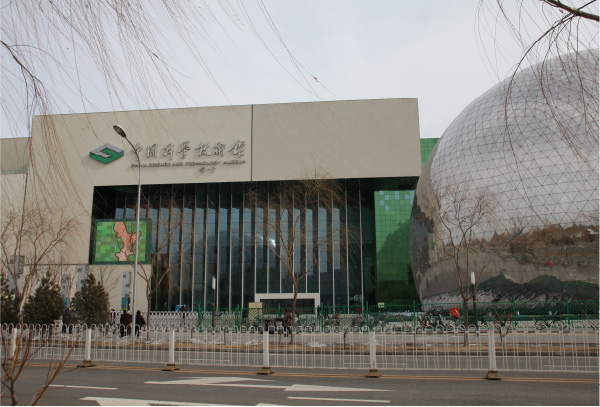 Science Centers and Museums
This kind of facility most frequently includes a planetarium. In many instances, the use of the planetarium is divided between school programs which are held during weekday mornings, and shows for the general public which are offered in the afternoons and on weekends.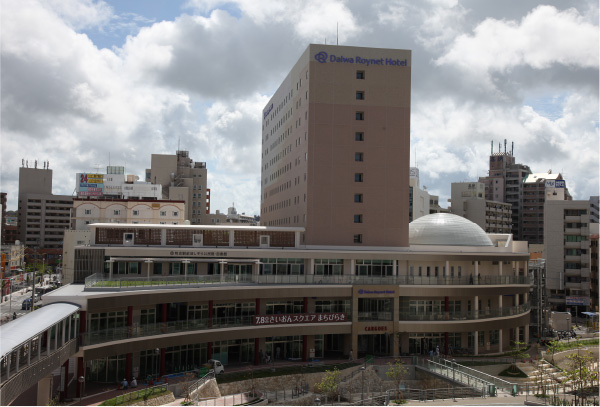 Libraries, Community Centers and Culture Centers
A planetarium is sometimes included in this type of institution in order to maximize the use of public land and facilities. In these centers for the improvement of community welfare, planetariums may offer cultural programs in addition to the usual fare of space science.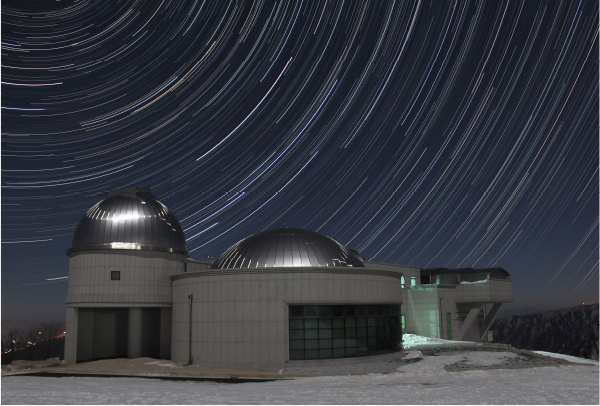 Observatories
Many observatories that are open to the general public often include planetariums. With such a facility, it is possible to study an object in the planetarium and then actually observe the real thing in the night sky. Modern CCD video technology even allows projection of objects currently in the sky onto the dome. Astronomy fans love these institutions.
A Planetarium for Profit Purpose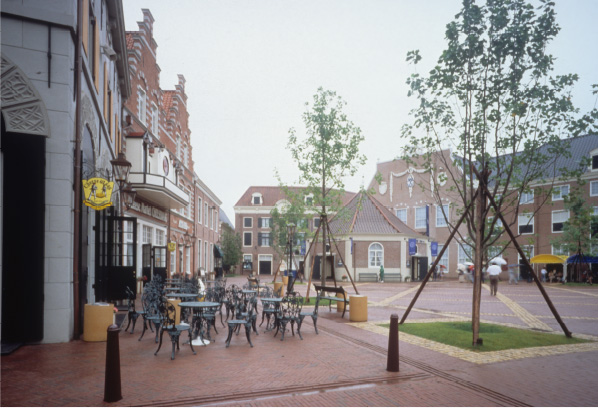 Theme Parks
The popularity of space grows each year. What better way to take a trip to the stars than with a planetarium? When combined with immersive fulldome video and even motion-platform seats, the experience can be out of this world!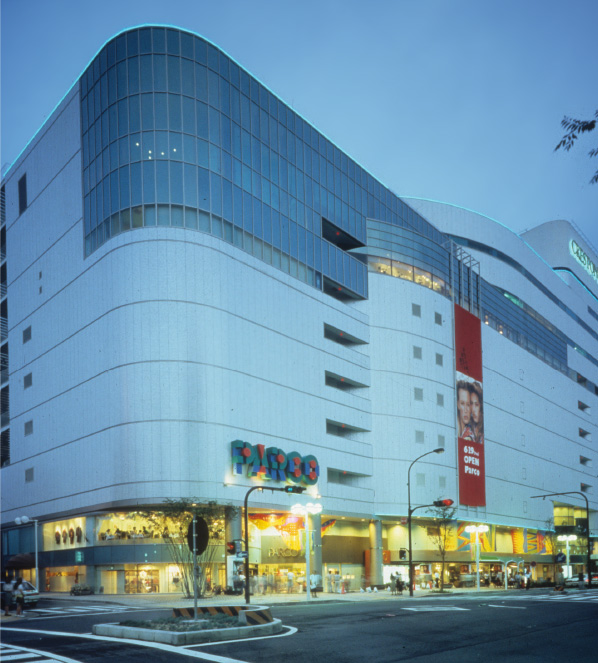 Department Stores and Shopping Centers
Contribution to public education and community service greatly improves a company's corporate image. A planetarium theater attracts customers to the store and thereby increases product sales. And a planetarium offers a myriad of advertising possibilities on its dome.
Nagoya Parco (Japan)
Airports and Train Stations
A planetarium at the airport or train station? What a refreshing way to relax while waiting for a departure or a connection. And especially in airports, with thousands of people passing through each day, the potential audience is great. Passengers without tension are happier and probably easier to please.
Resort Hotels and Inns
Resort hotels with planetariums distinguish themselves from the competition and appeal to the growing number of astronomy fans. Such a facility need not be limited only to use by hotel guests, but may also offer shows for the local community or perhaps a unique location for weddings and corporate events.
A Planetarium for Private Companies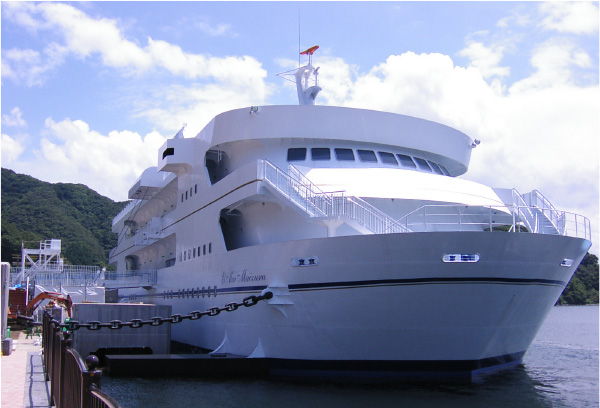 Today many companies offer health club memberships or on-site gym facilities for the physical health of employees and their families. But what about maintaining their mental health? Any company can be a stressful place. Looking up at a starry sky has the ability to make a person forget the trivial things in everyday life and relax. A planetarium theater with comfortable seats and gentle music offers employees a way to clear their minds and re-engergize.
A Planetarium for Expositions and Events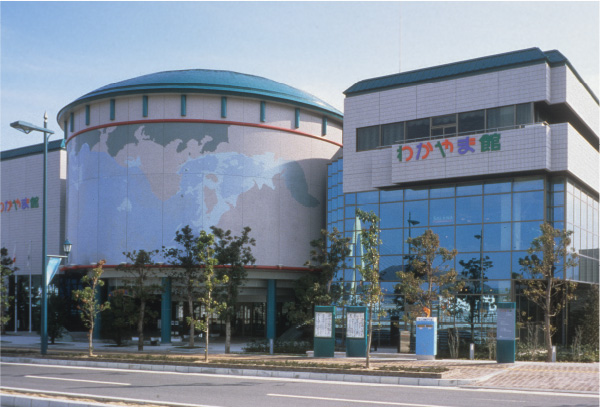 Possibilities abound for visualization in the planetarium dome. Pristine skies, dynamic, animated fulldome video, lasers, multi-channel audio, motion platform seating, 3D projection and more are all possible inside the unique environment of the planetarium.